Welcome To Beverly's Oasis Suites
A gem nestled in paradise" is situated within close proximity to the Claude Noel Highway in Birchwood Triangle, Lowlands, Tobago. Our luxuriously styled Suites offer you immense comfort and serenity.
Luxurious Studio Suites
Luxurious Studio Suites $ 660.00TT per Night. One (1) Room - Accommodates two (2) persons​
Bedroom
One (1) Queen-sized bed, flat-screen television with cable and high-speed unlimited wireless internet​, radio with built-in alarm clock and bluetooth speaker
Bathroom
Enclosed glass showers​
Complimentary
Water, coffee, and tea
Tea Station
Kettle, microwave and mini fridge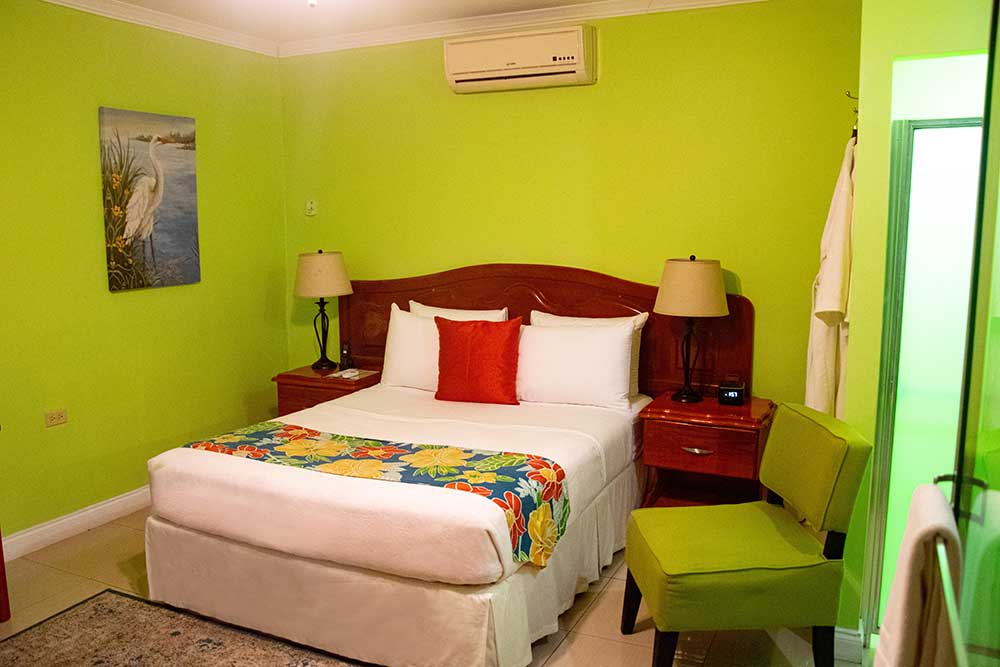 Near By Attractions
The some of the unique and extraordinary wonders that Tobago has to offer.
Scarborough
On a hill overlooking the city, the ruins of 18th-century Fort King George now house the Tobago Museum, with local art and artifacts 6 km away from hotel.
Fort King George
Elevated fort built in 1781, featuring cannons, artifacts, a museum in the barracks & ocean vistas 7 km away from hotel.
Buccoo Bay
A small, white-sand beach on a reef-protected bay for snorkeling, diving, fishing & swimming 3.8km away from hotel.
Kimme Museum
There you can admire the larger than life size sculptures made from oak, cedar, lime, cypress and bronze, depicting perfect portraits of the beautiful Tobagonians 3 km away from hotel.